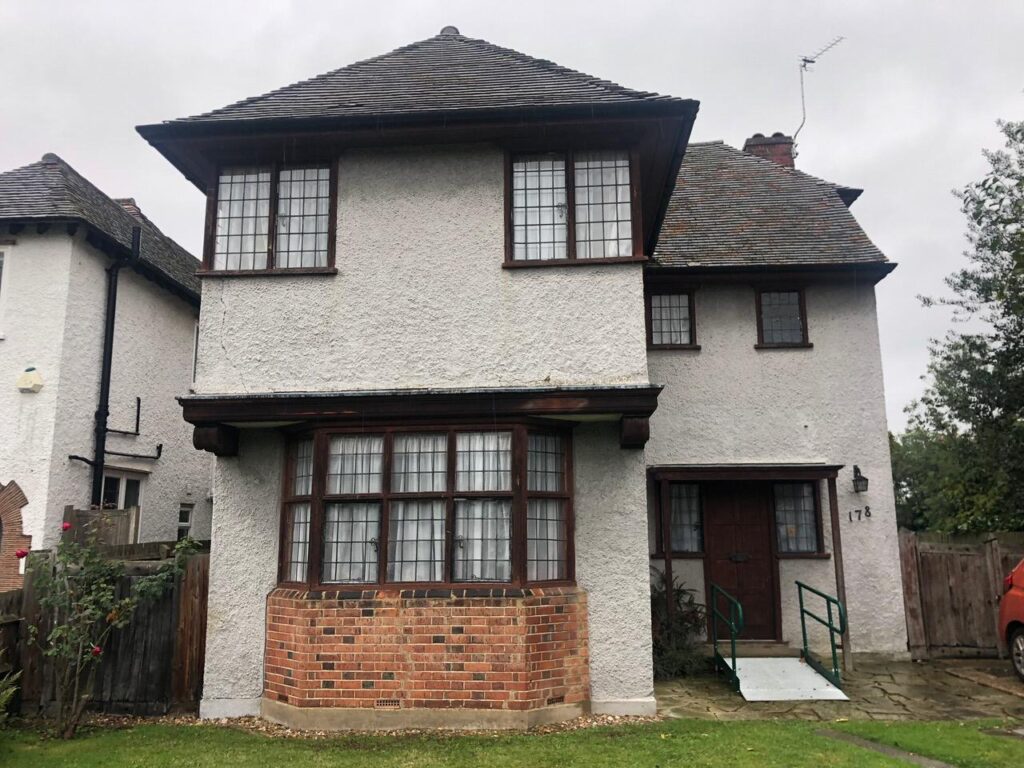 HANWELL: Ealing residents have until 16 September to object to a planning application (reference 201141FUL) to demolish an historic and very rare 1912 Arts & Crafts house at 178 Church Road, Hanwell and replace it with six flats and two semi-detached houses.
This application is a revised version, which was amended following 163 objections. Comments highlighted the design, which does not complement existing architecture, and the scale of the flats, which would be over twice the volume of the existing house. The development would consume 80 per cent of the long, narrow plot, far more than the 50 per cent that most Councils will approve.
Hanwell Village Green's Conservation Area is defined by spacious green areas and large gardens. The front and back gardens at 178 Church Road had been well maintained by a single owner for 50 years, but the development would include the destruction of 28 mature trees, hedges, shrubs and greener and supplant them with hardstanding for cars and a cramped green space for 26 residents.
Local neighbour, Jeanette Grose, commented: 'We have a duty to protect and enhance our community by cherishing our historic housing and gardens. Trees are also vital for cleaning the air and flood prevention, which, which Ealing Council highlights in its new climate emergency strategy.'
This high-density development will destroy a house deemed a 'key unlisted building' which 'contributes positively to the character of the area' according to Council's draft Strategic Review of Conservation Areas presented to the Local Development Plan Advisory Committee at their meeting on 22 July this year. It is a missing link between two distinct styles: the Arts & Crafts period from 1880 up to WW1 and the later 1920s-30s. There are fears that its demolition will set a worrying precedent for similar schemes and open the floodgates to garden grabbing and mass overdevelopment in this and other Conservation Areas.
Key objectors include the Victorian Society, Ealing Civic Society, Hanwell Community Forum, local residents' associations, the Brent River & Canal Society and the Hanwell and Canals Conservation Areas Advisory Panel, as well as local MP, James Murray, and local ward councillors. More information is available from Hanwell Village Green Residents' Association.