OPDC: The Old Oak and Park Royal Development Corporation (OPDC) is a Mayoral Development Corporation established in April 2015. It took over planning responsibilities for parts of Ealing, Brent and Hammersmith & Fulham on that date.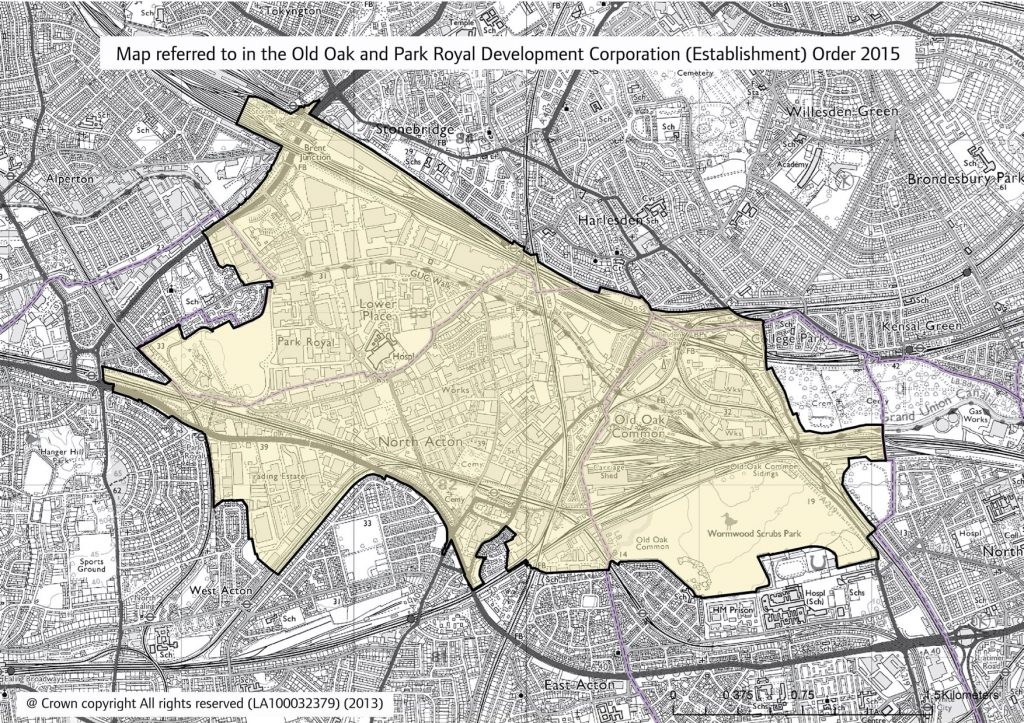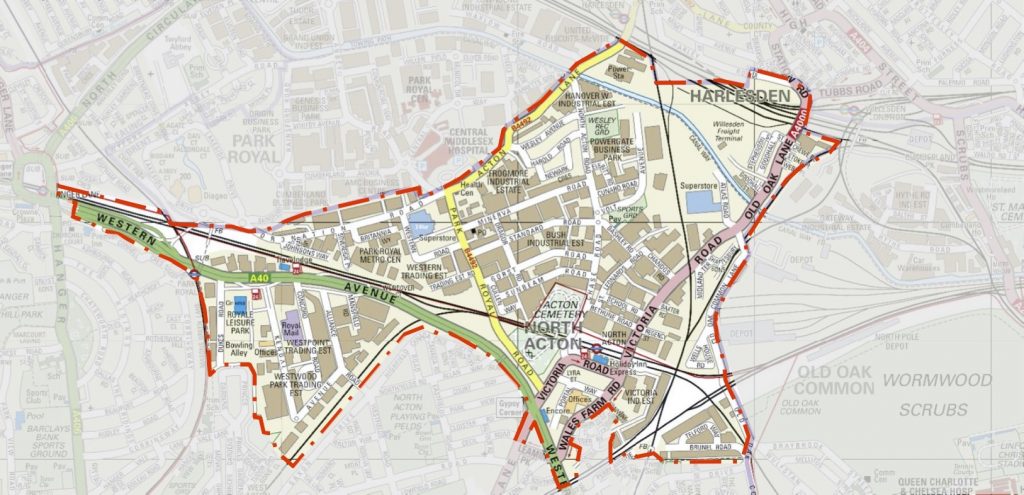 The Corporation acts as local planning authority and also as a 'delivery body'. In this second role it has the task of encouraging landowners and developers to bring forward proposals that will create 65,000 new jobs and build 25,000 new homes within the OPDC boundary over the next 30 years.
Under a 'delegation' agreement between OPDC and the London Borough of Ealing, LBE retains responsibility for deciding planning applications at North Acton. This part of Ealing is already seeing a series of high-rise developments, including One West Point (the 42 storey scheme by City and Docklands, currently under construction). A further major scheme in Park Royal, approved by OPDC, is the 807 home First Central scheme at Lakeside Drive NW10.
Since 2015, OPDC has been preparing a Local Plan for its area. This was originally intended to be adopted by Spring 2017. After a series of delays, the Draft Local Plan is still being 'examined' by a Planning Inspector. If found to be 'sound', the OPDC Local Plan will be adopted in early 2020.
Meanwhile the delivery arm of OPDC has been working on a masterplan for Old Oak North as a first phase of development in Hammersmith & Fulham. Landowners Cargiant had prepared plans for regeneration of their 43 acre site as 'Old Oak Park', but in 2019 abandoned these proposals and now wish to continue their business on their present site. This has raised major question marks over OPDC plans.
An Old Oak Neighbourhood Forum covers a 22 hectare area in East Acton ward. The Forum's website gives up-to-date information on the activities of the OPDC. The Forum has been holding monthly meetings (normally the first Tuesday of every month) at the Collective building on Old Oak Lane. These meetings are open to Ealing residents with an interest in what happens next in the OPDC area. The Forum can be contacted at oonforum@gmail.com.