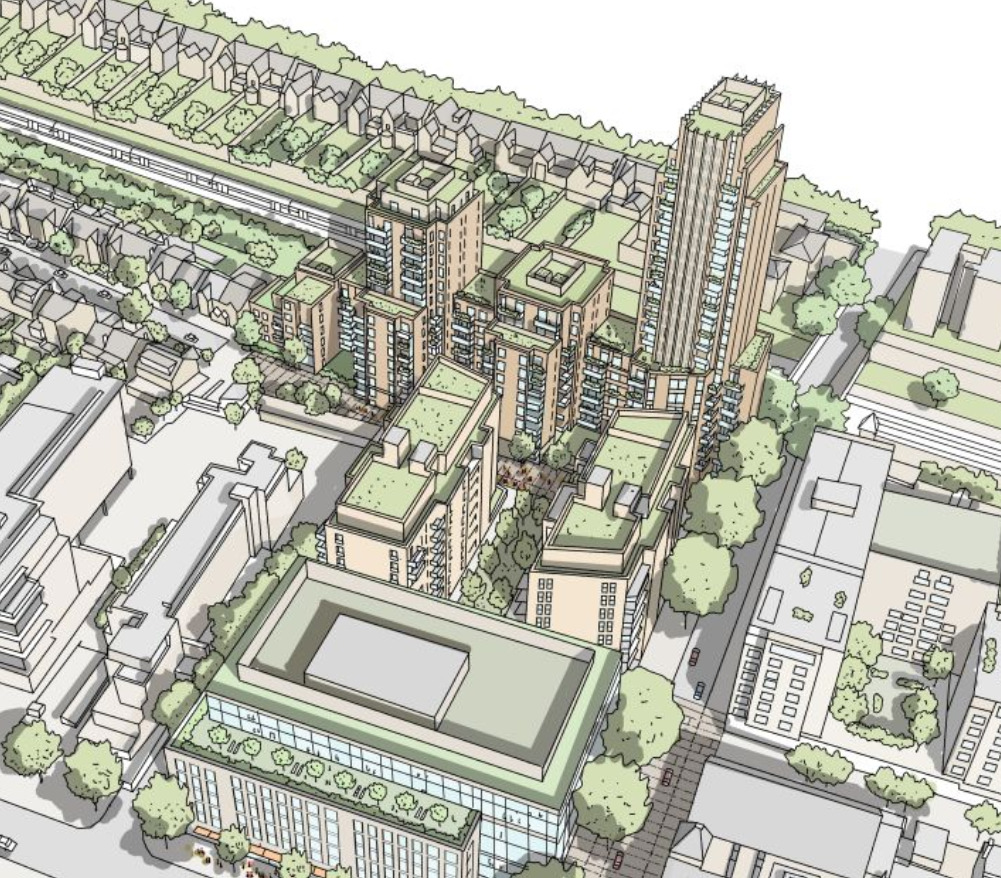 CENTRAL EALING: After a round of consultations organised by the Council's Development partners Galliford Try, new details of the plans to redevelop Perceval House have emerged.
The scheme is ambitious and extremely complicated. The first phase will see the demolition of the front half of the Council's 1980s fortress like building to make space for new Council offices and a public library. While facing onto the Uxbridge Road, entry to the new facilities will be off a new piazza running alongside Longfield Avenue. During this first phase Council services will continue to operate out of the rear half of the existing building.
The next phases begin when the Council has moved into its new premises. These will produce 500 new homes in three separate blocks . Two blocks of 10-11 storeys will run north-south in the centre of the site . Between these and the railway will be an east-west block out of which four towers would rise, similar in fashion to the finger towers of Dickens Yard. However, these towers will be much taller than Dickens Yard's, with the tallest rising to 26 storeys on the north-east corner opposite the old fire station. To make space for all this Galliford Try have to relocate an electricity substation into the basement of the new Council office complex.
These proposals have changed significantly from those announced by the Council when it selected Galliford Try as its development partner. At that time the tallest tower was proposed at 20 storeys, which Council officers felt would create 'intrusions' above the Town Hall. Such intrusions – not to mention the impact on views from the adjacent conservation areas – will be considerably greater now. The reason for raising the tower seems to be to squeeze 500 new homes into the development – 29 more than the 471 in Galliford Try's original proposal.
Galliford Try emphasise they are still developing their scheme and discussing it with stakeholders including Historic England and the Council's Design Review Panel. We believe they hope to submit a formal planning application by the end of 2019, with construction starting in late 2020.